TIFR Annual Report- 1945 - 1970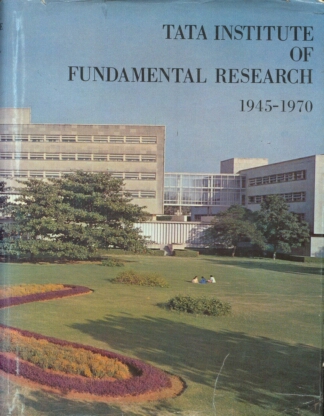 TIFR Annual Report: 1945 - 1970. Includes details on location and relocation of the Institute from Bangalore to Bombay, transfer of equipment, pattern of research, reference to occupation of Military hutment on the acquired land in 1953 to set up the permanent Institute in Colaba, reference to setting up of the Bhabha Atomic Research Centre in Trombay, records of administration of TIFR, building activities, accommodation, images of lawns and sculptures, records of Council Management, School of Mathematics, Radioastronomy (Ooty Radio Telescope), Computer Science and Technology (TIFRAC computer and CDC-3600-160A Computer System) and Theoretical Physics, sketches of PMS Blackett and Niels Bohr by Homi Bhabha, cosmic research with hydrogen filled polyethylene balloon. Pages between 463 and 476 give out detailed descriptions and images from the lab setups in the early days of the Molecular Biology Unit.
Download
Citation:
TIFR Annual Report- 1945 - 1970, NI-006_1_1_1_1_0001-0536, Archives at NCBS
Rights : Digital material from the Archives at NCBS are made available online for non-commercial research purposes. Permission for reproduction or distribution must be obtained in writing from the Archives at NCBS (archives@ncbs.res.in). The Archives at NCBS makes no representation that it is the copyright owner in all of its collections. The user must obtain all necessary rights and clearances before use of material.