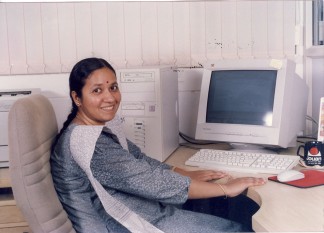 Oral history interview (single session) with R. Sowdhamini where she gives an overview of her childhood, entry into scientific research and reflections as one of the early faculty members at NCBS in the new campus.
Download
Citation:
R. Sowdhamini, 2016, OH-043-01, Archives at NCBS
Rights : Digital material from the Archives at NCBS are made available online for non-commercial research purposes. Permission for reproduction or distribution must be obtained in writing from the Archives at NCBS (archives@ncbs.res.in). The Archives at NCBS makes no representation that it is the copyright owner in all of its collections. The user must obtain all necessary rights and clearances before use of material.